If you tuned in to the Alternative Press Awards, held in Cleveland on Monday night not only would you have seen the presentation of awards and kick-ass live performances from the bands, but you would have seen the acceptance speeches. Stand out acceptance speech for 2014, by far is handed to Oli Sykes of Bring Me The Horizon.
While accepting the award for
album of the year
for
Sempiternal
(which was a brilliant album and was very deserving of the award) Sykes delved into some pretty personal information. For the first time Sykes publicly admitted to his drug addiction for the first time, something that had been speculated on for years.
Beginning his speech noticeably nervous, as anyone would if you were about to admit to a problem publicly to a large crowd of fans and colleagues of the music industry.
"I wanna say something that I never thought I'd actually talk about. Before we wrote
Sempiternal
I was a fucking drug addict. I was addicted to a drug called ketamine. I was on it for years and I was fucked off my head. My band wanted to kill me, my parents wanted to kill me, and my fucking brother wanted to kill me. Everybody wanted to kill me, everybody wanted to take me to fucking hell, but they didn't. They stood by me, they supported me through all of that shit and we wrote
Sempiternal
because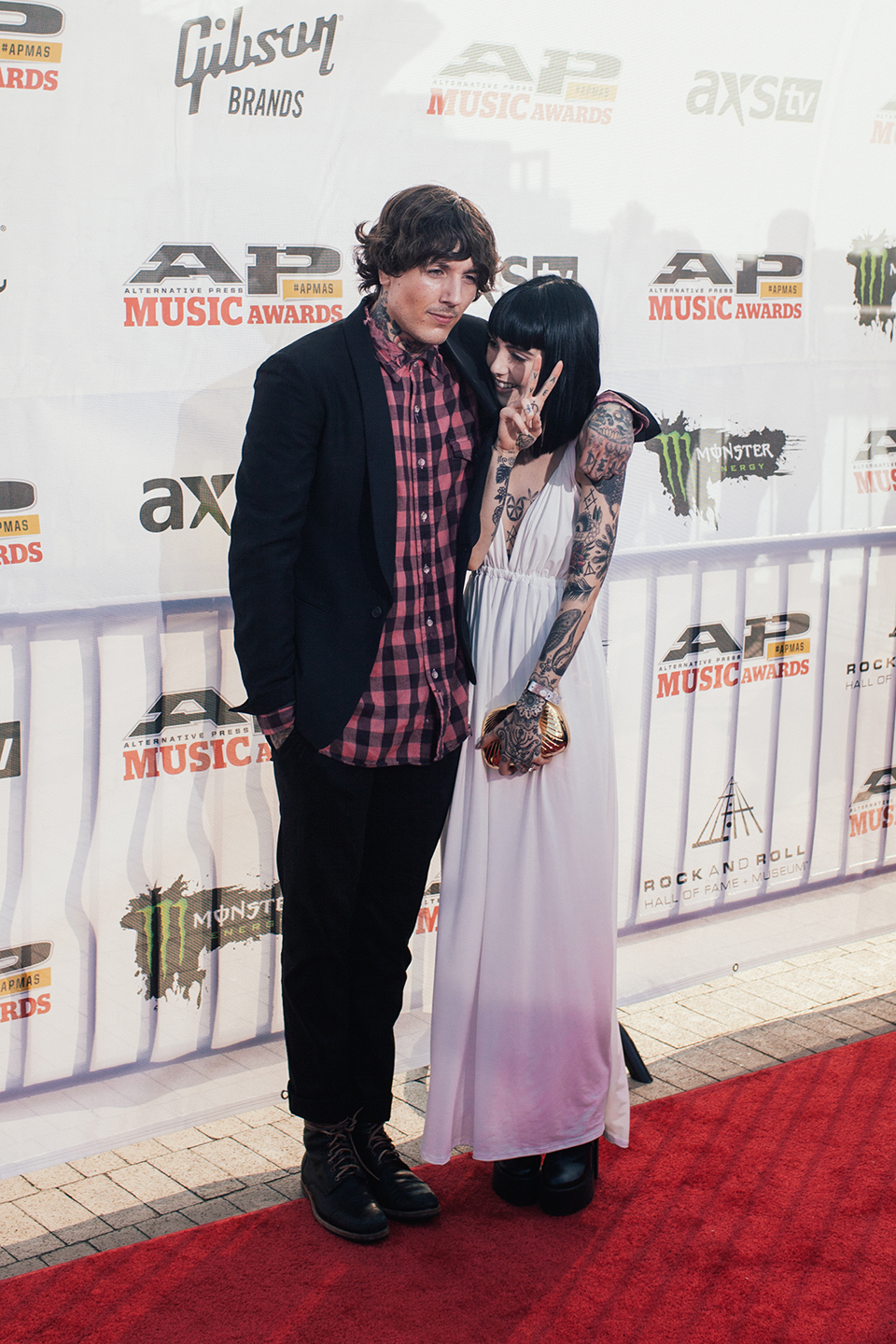 Oli Sykes and Hannah Snowdon
Credit: Matty Vogel
of it. And no one fucking knows this, no one fucking knows this, but I went to rehab for a month, and through that time, as well as my fucking band and family, you guys- you had no fucking idea that I was in rehab- but you were sending me letters, you were sending me texts, you were sending me fucking emails, and when I got out of rehab I didn't want to fucking scream anymore. I wanted to sing it from the fucking rooftops. And its all thanks to yo, so thank you very much."
Wow! With such a hard-hitting speech in a matter of a few minutes, Oli has received a huge amount of support from fans around the world.
Ketamine, the drug that Oli admitted to being addicted to is also the anesthetic used by veterinarians and medical procedures. The drug is known to have hallucinogenic effects on the taker, meaning that is changes their thinking, their perception of time and emotions, and seeing or hearing things that are distorted, or that might not even exist at all. Some side effects of the drug can include temporary paralysis, dis-organised thought and speech, depression and feelings of terror or panic to name a few. Erratic, hostile or bizarre behavior is also a side effect- that Oli referred to with "I didn't want to fucking scream anymore."
As with admitting to anything publicly, someone who has had to go through that before is aware of what Oli would have gone though mentally to come to the conclusion that he wanted his fans to know that they really helped through a difficult period in his life and for that he thanks them. I think that Oli deserves such recognition for being able to open about his addiction and being courageous enough to do so in front of many people he is looked up to by and respected by.
Congratulations Oli.